Financing
Top 6 Car loan Companies in Nigeria 2022
We understand the fact that you might want to change your car or get your first car but due to Nigeria economy, you would prefer to get a car loan in Nigeria, We belive that these top 6 car loan companies in Nigeria should be your goto plug.
For most Nigerians, getting a loan to buy a car, whether new or used, is a big money decision that often requires getting a loan. The reason is that only a few Nigerians can buy a car without having to take out a loan. As one of the many Nigerians who need money to buy their dream car, you are on the right page. You can get a loan here. There are some car loan companies in Nigeria that we have looked at very carefully in this article.
1. First Bank of Nigeria Auto Loan:
The First bank of Nigeria is one of the lending groups in Nigeria are either independent or linked to some of the country's most well-known banks. In Nigeria, there are a lot of places that will lend you money for your car.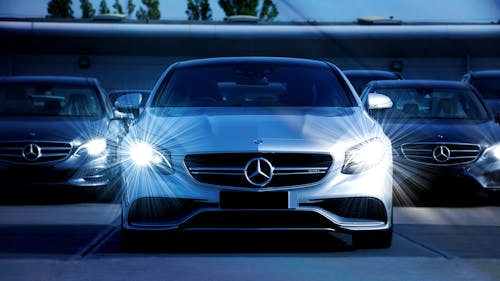 A loan from the First Bank of Nigeria (FBN) can help you buy the car of your dreams. Also, businesses that are registered in Nigeria can use this loan option to buy cars for their day-to-day work. You can get an FBN Auto loan up to $15 million, for 48 months, and with an interest rate of 22%, but you can't borrow more than $15 million at a time. They have a website called www.firstbanknigeria.com that you can go to to find out more about this loan option.
2. Access Bank Group (Vehicle Finance)
The car loan is a product of the Access Bank Group. They came up with this product so that their customers can get their dream cars in a way that fits their budgets. To apply for this loan, all you need to do is go to www.accessbankplc.com. The maximum loan term is 48 months, and they only loan money to people who buy cars from the bank's approved dealers.
3. First City Monument Bank ( FCMB Auto Loan)
The FCMB auto loan is a way for people to get money. People who use the FCMB can buy the car of their dreams and spread the payments out over a long time. With the FCMB auto loan, you can get up to #500,000 to $3 million. Depending on what kind of car and how much money they give you, the tenor or payment is between 12 and 60 months. Fcmb.com/auto-loan can help you learn more about this loan option. To find out more, click here:
4. Cars45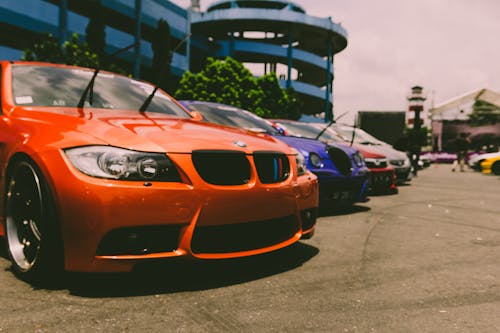 Cars45 is a website for people who want to sell used cars. As a side note, they also have car loan options to help customers pay for the car of their choice. They made this loan option for people who make money and have a good source of income. Their interest rate ranges from 28% to 48%, depending on the type of car you're buying. They have a maximum loan term of 18 months, and you can get a loan for up to 18 months.
5. Creditville
Creditville is one of the most well-known digital lending platforms in Nigeria. They give their customers soft loans so that they can meet all of their different needs. Besides this, they also give out car loans to people who come in to them. They made this product to make it easy for people to buy the car of their choice. All you need to do to apply for the Creditville car loan is go to www.creditville.com to see what they have to say about it. Fill out the online form for a car loan. Their agent will call you if they accept your application.
Please note that the Creditville car loan is not for business use. This loan option is only available for personal use, just like with other lenders.
6. United Bank of Africa (UBA Auto loan)
United Bank for Africa (UBA) is one of the best banks in Nigeria. Over the years, they have moved up the ranks thanks to good customer service and customer experience. They came up with the UBA auto loan option to help people upgrade their cars or buy new ones. There is a maximum loan amount of #15 million and a maximum term of 48 months for customers to choose from. To find out more, go to www.ubagroup.com to see what else they have.
People Also Read: Simple Business Ideas in Africa
Car loan in Abuja
1. Company name: Amaecom Global Limited
Address: 3rd floor, Ojimadu Nwaeze plaza, beside Chida hotel, Solomon Lar road, Utako, Abuja
Website Address: https://www.amaecomglobal.com/
Phone number: 0810 508 6444
2. Company name: Autocredit
Address: 4 makenba close, Wuse 900288, 2
Website Address: Not available
Phone number: 0811 442 0013
3. Company name: Pruvia Trading
Address: Emmanuel Plaza, 16b P.O.W. Mafemi Cres, Jabi 240102, Abuja
Website Address: Not available
Phone number: 0806 841 9688
4. Company name: Abuja Leasing Company ALC
Address: 8A Dar-Es-Salam St, Wuse 904101, Abuja
Website Address: Not available
Phone number: 0818 999 9333
5. Company name: Quick loans Agency
Address: 1st floor Bolck A6, Plot 320 Adetokunbo Ademola Cres, Wuse 900108, Abuja
Website Address: Not available
Phone number: 0905 088 6897
Conclusion:
The joy you get from having the car of your dreams and becoming a car owner can't be beat! If you want to get a loan to buy your dream car, you can use any of the institutions we've talked about in this article.