We all know that the fingers are not equal and you might need urgent cash to solve some financial problems which you might be facing, you can run to friends or family for some help and they all turn you down or maybe they are broke just like you. We all have what is going on in our lives and we shouldn't put the blame on anyone, that is why we collate Top 10 Apps to Borrow Money In Nigeria and you can pay back at your own convenient time.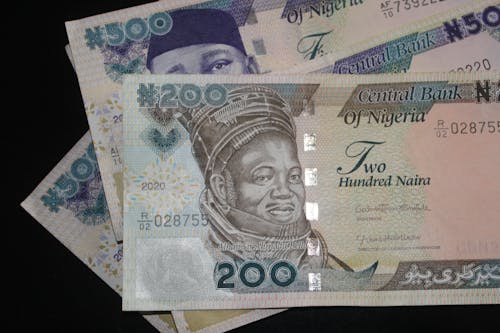 Number 1. Fair Money
Fair Money is an automated online moneylender that provides single payment loans, installment loans, and payroll loans for borrowers. The amount borrowed is then deducted from your account.
Their minimum loan amount is 10,000 naira and the upper limit for a new customer is 40,000 naira with no collateral or guarantor required. Interest rates are determined by several factors, including your repayment history and the cost of lending. Loan decisions are provided within 15 seconds and if approved, the applicant receives funds within 5 minutes. 24 hours a day, 7 days a week. Loans are delivered via an Android mobile app, with lending decisions provided almost instantly.
Loans from moneylenders are designed to be short-term loans that are designed to tide you over to the next payday. It is best for anyone looking for an unsecured personal consumer loan, students and individuals ineligible for typical bank loans due to thin credit files.
ELIGIBILITY CRITERIA
Valid bank details
BVN number
Android Phone
Complete application
Number 2. Branch
The Branch app allows you to request an advance on your paycheck through a feature called Pay, which may be a lower-cost alternative to a payday loan. Instead of paying traditional interest on this advance, you can just leave a tip for the service. But not everyone is eligible for Pay, and the maximum advance amount is limited.
If you're facing a financial emergency and need money before you get your next paycheck, the Branch app may be a good alternative to explore instead of a payday loan. Branch allows you to access a portion of your paycheck early if you're eligible to use Pay. And instead of paying interest or fees, you can tip the service.
Number 3. Palm credit
Palmpay is an automated lending service focused on increasing access to credit to financially under-served/excluded individuals around Africa. Loans from moneylenders are designed to be short-term loans that are designed to tide you over to the next payday.
Money can also be earned on PalmPay through rewards, bonuses, and cashback. On PalmPay, you can send money to other users, receive funds into your account, withdraw to your bank account, settle bills and recharge airtime. The reward points you receive after some transactions can be redeemed any time you like.
Number 4. Ease Moni
EaseMoni is a new loan app that offers Nigerians up to 1 million naira in personal and business loans. The app is really easy to use with a well-designed interface. All you need is just your phone number and Bank Verification Number BVN to secure up to 1 million naira. No collateral, no paperwork, and everything are processed online in less than five minutes.
EaseMoni uses artificial intelligence AI to analyze and determine your creditworthiness from your BVN and SMS on your phone. So make sure the number and phone you're applying with are the same ones you use to receive your bank alerts. They will analyze how much money is entering and leaving your bank account to determine how much they'll borrow you.
Number 5. Okash
The Okash loans are issued out through their on-site financial institution known as the Blue ridge Microfinance Bank. The presence of this bank allows for borrowers who wish to repay their loan different options to do so; either by repaying through the app or by visiting the physical benefits to repay the loan.
One of the best features of this app is that you are granted loans without any need for paperwork that makes applying for bank loans such a long process.
You can easily obtain loans by providing your personal information like name, address, employment status, email, passport photograph, and so on.
This ensures the loan application is as swift as possible. After the loan application, your application will be processed and your credit history will be accessed to verify if you have any outstanding debt with any other financial institutions.
If you have outstanding debt, your loan application will be rejected, but if the opposite is the case, then you have no problem with obtaining a loan.
Number 6. Kash Kash
Kashkash app is a Nigerian loan app that offers flexible loans in Nigeria.
Kashkash offers flexible loans in two categories, Super loans, and Best loans.
The loan company tries to provide easy and flexible ways for Nigerians to afford loans with low-interest rates to all so aim repayment.
But is the interest rate really low?
With no collateral or excess documentation, Kash Kash offers a simple and easy platform for Nigerians looking for loans to help in whatsoever they have at hand.
The requirement to Get a Loan:
Before getting a loan from Kash Kash, you have to meet the eligibility requirement needed by Kash Kash.
You have to be a citizen of Nigeria before you can get a loan
Need have to be above the age of 22 and not more than 55 years to be afforded a loan.
You have to have a stable source of income and an income worth a certain amount to get a loan.
Number 7. Fast Money
Fast Money is registered and licensed with the Registry of Moneylenders. They operate intending to offer instant cash loans to Nigerians using the loan app from the play store. Their professionals seek to provide fast, hassle-free, and efficient services to all our clients.
# Loan Steps to follow:
Install the FAST MONEY APP from the Play Store.

Register an account.

Select the product you would like to apply for.

Fill out your basic information, then apply.

Receive your loan straight into your bank account.
Number 8. Go Cash
GO CASH is a loan app that allows its users to borrow money without much stress. You can borrow up to 300,000 naira on the app and pay later. GO CASH also allows longer loan periods while charging low-interest rates.
Borrowing money from Commercial and Microfinance banks is a long process that involves too much paperwork. Getting loans from these banks may not be possible without collateral or a guarantor.
However, GO CASH needs none of that. All you need to do is download the app, meet up with the requirements and then apply for the loan.
GO CASH loan term
One of the advantages of using GO CASH is that you can borrow loans for a long time.
Number 9. Opay
OPay is a payment platform offering web and mobile money services in Africa.
So, simply put, the Opera browser company founded a payment wallet. In case you are wondering where OPay got its name from, the name Opay is coined from the word OPera Payment.
OPay was founded in 2018 and has since then grown to become a very popular platform in Nigeria.
The platform allows its users to shop and pay for goods and services through their mobile or web browser.
Number 10. Xcross cash
Xcrosscash lets you activate you're involving credit limit. You can withdraw cash for urgent needs. And you have a chance to level up your credit limit in different ways, which means enjoying a higher limit, lower interest, more flexible tenor by using it.
Special features:
– Limit from 10,000 naira to 50,000 naira and Repayment periods from 91days to 180days
– Monthly interest rates from 4 percent to 4.7 percent
– Annual percentage rate from 24 percent to 56 percent per year, Example: If you choose a 6-month loan and borrow 100,000 naira, Xcrosscash charges an interest rate of 4 percent per month.
Interest rate: 24 percent and the APR is 48 percent.
180 days repayments of 24,000 naira.
The total amount paid is 124,000 naira.
Conclusion:
All the listed loan apps are a worthy substitute for traditional loans. The best thing with this type of loan is the swift manner in which these loans get to the borrowers.
These loan apps are one of the easiest ways to obtain soft loans in Nigeria without the need for the long, stretchy processes borrowers are usually put through in traditional banks.
Without a doubt, all the loan apps listed and great for you, and don't forget to pay back at the stipulated time.